Meet the Residence Life staff at JCC
Jamestown Community College's Residence Life staff create a warm, positive community in the residence halls. The Residence Life director works with residence directors and student resident assistants to provide a supportive environment and fun programming. You can go to them with any ideas, questions, or concerns.
Director of Residence Life
Tyler Silagyi, Director of Residence Life
Welcome to Residence Life and the Hillside Suites! My name is Tyler Silagyi, and along with being the director of Residence Life, I am also a JCC alumnus and previous residence director here at the college. Through this position, I hope to provide our residents with an experience that helps them grow into mature young adults ready to take on their next steps in life.
In Residence Life, we firmly believe that the more connected you are, the more successful you will become! It is my hope that by choosing to live on-campus, student residents will be able to make long-lasting and valuable connections with each other, faculty, staff, and the Jamestown community. Everyone is capable of success, which relies on the choices that each of us make. This is the time to define who you are as a person and who you wish to become. Choose to be great at everything you do and you will find continuous success with every new adventure.
Hillside Suites North
Karen Campbell, Residence Director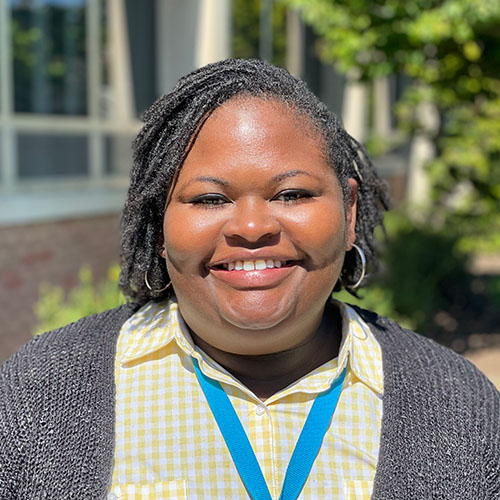 Hi, my name is Karen Campbell, and I am the resident director of Hillside Suites North. I am a graduate of North Carolina Agricultural and Technical State University. I was born and raised in Charlotte, NC, so get ready for some southern charm. I look forward to working with and getting to know the students at JCC. I want to not only help you become great students, but also adults who can make it once they leave this institution of higher learning.
Hayley Dawson, Resident Assistant
Kia Ora! My name is Hayley, I am from Papamoa, Aotearoa New Zealand. This will be my second year at JCC and in the States. My major is Environmental Science, and I am a part of the women's basketball and swim and dive teams here at JCC. I'm excited to help and assist the residents this year!
Nkosinathi "TK" Dlamini, Resident Assistant
Greetings! My name is Nkosinathi Dlamini, more commonly known as TK. As an international student from South Africa, I am very excited to add to the growing diversity of the college, whilst providing students with a warm home away from home. Looking forward to meeting you all!
Grant Khuzwayo, Resident Assistant
Hillside Suites South
Jerico Weitzel, Residence Director
Maysa Bayramova, Resident Assistant
Hello! I'm Maysa Bayramova, and I come from a beautiful place in Central Asia called Turkmenistan. I'm in my second year of college, studying Business Administration. My vision is to excel in my academic journey, while making a positive impact on the lives of my fellow residents.
Ayomide Israel-Akinbo, Resident Assistant
I'm Ayomide Israel-Akinbo. I'm originally from Ibadan, Nigeria but I lived in South Africa for the majority of my life. I'm currently in my final year majoring in Global Studies. In my free time, I enjoy playing the piano, reading non-fiction books, and cooking. I also love exploring current affairs and international relations. As an RA, I aim to create a welcoming, inclusive, and supportive community for my residents. My door is always open if you need someone to talk to or have any questions or concerns about life in the res halls. I'm looking forward to getting to know all of my residents this year! Feel free to stop by and introduce yourself - I can't wait to meet you!
Vinil Keshav, Resident Assistant
Alec Silluzio, Resident Assistant
Hey there! My name is Alec Silluzio. This will be my second year at JCC, majoring in Studio Art and going on to study art education in hopes of becoming an art teacher. Can't wait to get started with this new year and get to know you all!
Hillside Suites West
Xavier Churnac, Residence Director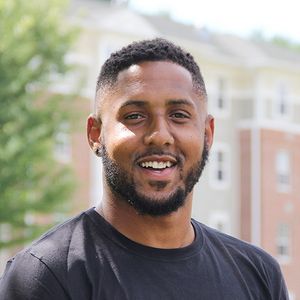 My name is Xavier Churnac, and I am the residence director of Hillside Suites West. I have always enjoyed being a part of residence life. As an alumnus to JCC, I feel I'm in the perfect position to share my success story, which enables me to do whatever it takes to help our students create their own success here.
Athanasios Bakas, Resident Assistant
Jolize Beukman, Resident Assistant
Iyanla Malontana, Resident Assistant
Cassidy Vincent, Resident Assistant
My name is Cassidy Vincent. I plan to finish my associate's degree in Physical Education, and double major in Childhood Education with the goal of becoming a middle or high school teacher. This will be my second semester at JCC and I have played volleyball, softball, lifeguarded, and worked as a student ambassador. I love being involved and getting to know new people. I am excited to start this new year and help all reside