Chris Swanson has been hired as the first eSports head coach for SUNY Jamestown Community College, Director of Athletics George Sisson announced.
"Two things really stood out with Chris when we were looking for the institution's first eSports head coach," said Sisson. "He has the experience and a sense for how college eSports works and operates. The second thing is that he has experience coaching gamers. He knows how to create practice plans and communicate with young people. We had some other good candidates, but his experience will help us move along the new program at a faster pace."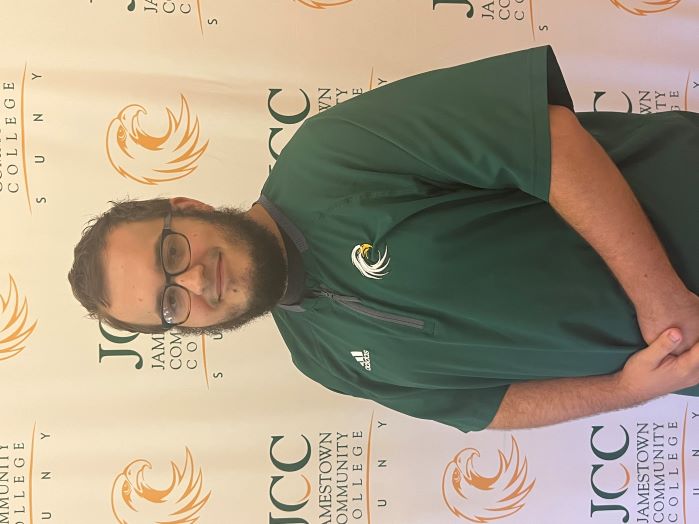 The new National Junior College Athletic Association-sanctioned Jayhawks athletic team will compete on JCC's Cattaraugus County Campus in Olean, N.Y. The college recently revamped its Dresser Rand Training & Conference Center to feature an eSports stadium with balcony spectator seating, a meeting room for practice, an area for console games, and coaches offices.
JCC partnered with Esport Supply, the official technology partner of the National Association of Collegiate Esports, to equip the building for competitive gaming. The facility features two dozen high-end gaming computers, a handful of large-screen television screens, and comfortable gaming chairs.
Swanson was drawn to JCC's support of the new program and giving students an opportunity to compete on the collegiate level.
"JCC really cares about building an outstanding eSports program," Swanson said. "I'm ready to start a new chapter in my coaching career, and there was no better place to continue to grow than coming  to JCC."
Swanson, who resides in Warren, Pa., comes to JCC after two years of serving as head coach of the Edinboro University of Pennsylvania eSports program. Swanson oversaw Edinboro's Overwatch team of 20 student-athletes.
While at Edinboro, Swanson promoted team building among athletes, families, and community members by hosting team dinners before big matches.
"Having the team dinners was a good way to build camaraderie," said Swanson. "It was a good way for everyone to let off a little steam before a big game and help get everyone relaxed."
Prior to coaching, Swanson competed in eSports tournaments at a young age, particularly Call of Duty. He improved by reviewing his game streams and competing in in-person tournaments.
"Playing just came natural to me," Swanson. "Just like any other athlete, to get better you have to first see your mistakes. I would watch the streams over again just like any other athlete watching film."
Swanson will look to instill his knowledge of the gaming world in his student-athletes. He has a favorite quote that he lives by when competing: "Winning is teaching, losing is learning." 
Those are the words of Raymond "Rambo" Lussier, a retired Call of Duty player and current head coach and general manager of OpTic Texas.
"Rambo is someone that I look up to in the eSports world," Swanson said. "He is arguably one of the most dominant players in the world and is a heck of a coach as well."
Students interested in joining JCC's eSports team are asked to contact Swanson at ChristopherSwanson@mail.sunyjcc.edu.