Allegany, Cattaraugus, and Chautauqua county residents seeking New York State Department of Transportation welder certification have routinely had to travel long distances for testing.
That's changing in January when SUNY Jamestown Community College will begin offering the test at its Jamestown and Cattaraugus County campuses. Starting Jan. 13, testing is scheduled for 8 a.m.-noon on the second Friday of each month at the Manufacturing Technology Institute welding labs on each campus.
Brent Harkness, associate professor and coordinator of JCC's Welding Technology program, said at one point a DOT proctor visited campus to administer tests for local residents. But it's been a decade since that was a regular occurrence.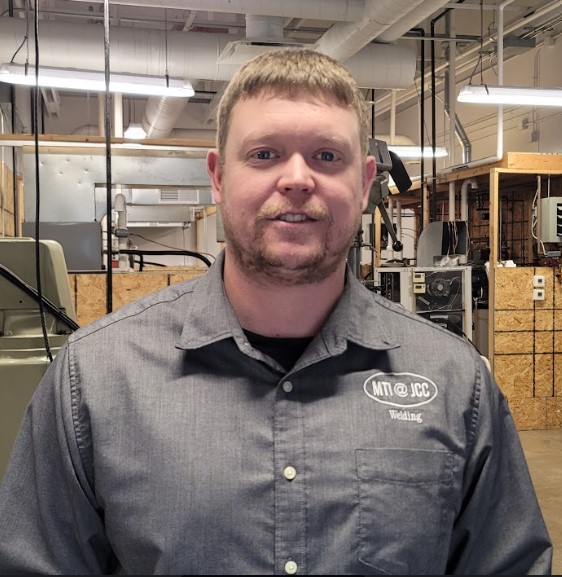 "I trained the welders to pass the test but they had to go find a testing facility to take the actual test," Harkness said. "They went and took it somewhere else, which was, of course, kind of a pain because they had to travel."
Angelo Borgese, regional materials engineer for NYSDOT Region 5 in Orchard Park, said the closest test sites for residents of Allegany, Cattaraugus, and Chautauqua counties were Alfred State College in Steuben County and Orleans/Niagara BOCES in Medina.
After an unsuccessful attempt to bring the test to JCC, Harkness connected with a DOT employee at a campus event where employers meet with graduating students. That person connected Harkness to a DOT representative in Albany.
"They wanted to see my resume to make sure I was fit to be a proctor," Harkness said. "They sent me all the materials for it, and they came out and did an inspection of our facilities to make sure they were capable of holding the test."
Testing is open to community members and JCC students. Cost is $399. Registration can be completed at sunyjcc.edu/nysdotwelder.
Those taking the test should be proficient welders in the vertical and overhead positions using the Shielded Metal Arc Welding process and E7018 electrodes.
Harkness said, "it is a very difficult test to pass."
Welders choose either a 3G vertical up position or 4G overhead position test. The finished product is X-rayed and sent to Albany for review.
Those who pass are certified to the requirements of the NYS Steel Construction Manual and can work on NYSDOT projects, including bridge welding.
Harkness said having certification can open the doors to career advancement.
"If you have that on your resume," he said, "an employer is going to look at that and say 'this person can weld' if they passed that test."
Students in JCC's Welding Technology degree and certificate programs receive instruction and hands-on NYSDOT test training.
"I incorporated it into our advanced stick welding, which is a course all students take whether they're getting the certificate or degree," Harkness said. "We put that in there as a lab requirement for them to do. They'll at least do one practice test. If students are getting ahead and are very talented and they're skilled, we're going to move them into taking the test at the end of that advanced shielded metal arc welding course. Hopefully, you pass it and then you have that bullet on a resume."
If an individual fails the welder qualification test, they may retest after completing a minimum of 50 hours of training. JCC can provide training for this requirement through credit courses or Workforce Development offerings.
Harkness said JCC instructors have helped Chautauqua County welders prep to pass the test.
"If you work for a municipality, they may send you to take the test," Harkness said, "They do a lot of practice in the shops I was told, but they may not be getting a lot of formal practice on it. Formal guidance on how to pass it is important."
Students can receive formal practice at JCC through the Welding programs offered this spring. Courses begin Jan. 17. For information visit sunyjcc.edu/welding.