Learn more about SUNY JCC's 2021 Commencement plans.
Catharine M. Young, executive director of the New York State Center of Excellence for Food and Agriculture at Cornell AgriTech and a former New York state senator representing Chautauqua and Cattaraugus counties, will present the keynote address during SUNY Jamestown Community College's virtual commencement ceremony premiering May 14. 
A longtime champion of agriculture and economic development, Young was named to her current post in March 2019, and oversees a business hub that connects startups and established food, beverage and agriculture technology companies with the resources they need to succeed.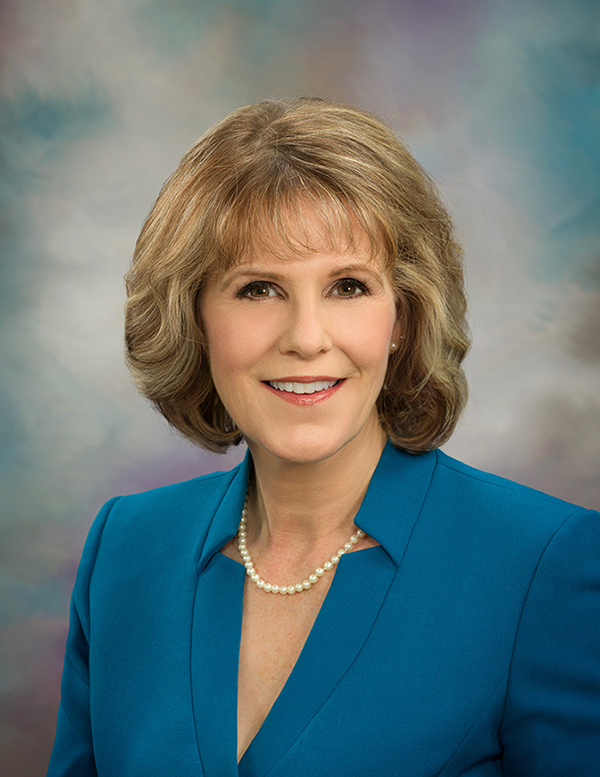 Prior to her role at Cornell, Young served for 20 years in the New York State Legislature representing Western New York. A passionate voice for rural communities, she rose to a top leadership post in the state Senate and made history when she became the first woman to chair the powerful Senate Finance Committee. Her career in public service began in 1995 when she won a seat on the Cattaraugus County Legislature.
Prior to elected office, Young worked in public relations and communications. She attended SUNY Fredonia and graduated magna cum laude from St. Bonaventure University with a bachelor's degree in Mass Communication.
"It truly is an honor to celebrate these outstanding graduates who have conquered many challenges in the face of a pandemic and global crisis to earn their degrees," said Young. "JCC has given them the quality solid foundation they need to be successful in their careers, and each individual's achievements are harbingers of their success as they take on the world. Their resilience and hard work will pay dividends going forward and we are proud of their accomplishments. My sincere congratulations to all of the graduates and those who helped them grow."   
JCC's virtual commencement ceremony will air on its website on Friday, May 14 at 6 p.m., during which graduates will be recognized and have the opportunity to hear from Young and other guest speakers. Great Valley native Ginna Hensel, a homeland security and psychology double-major, has been selected as the student speaker.
The celebration will include more than 1,200 names of pending spring 2021 graduates, in addition to graduates who completed their degree in the summer or fall of 2019 as well as the spring, summer, or fall of 2020. The ceremony will be available on-demand following its conclusion. 
Those graduates will also be given the opportunity to walk across the stage at the clock tower of the college's Cattaraugus County Campus on Saturday, May 15 or pondside at its Jamestown Campus on Sunday, May 16. The outdoor ceremony will follow health and safety guidelines from public health agencies. In-person events are subject to change.
To learn more about the college's plans for commencement or to view the virtual ceremony, visit sunyjcc.edu/commencement.