Wende Lescynski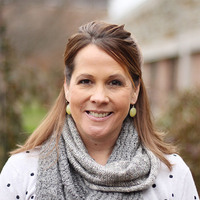 Department

Career Advantage

Primary campus

Jamestown

Location

HULT 295

Phone

716.338.1431
Manager of Adult Learning Initiative Support Services & SPREE
I am excited to be a part of Jamestown Community College's SPREE program. I have the capability to build relationships by assisting both current and future students who are single parents by helping them develop skills and credentials that can lead to family sustaining employment or transfer to a four-year school.
One of my favorite aspects of my job is partnering with students to create a specific development plan focusing on setting obtainable and short-term benchmarks for progress within their personal and professional goals.
To our current students, I encourage you to find balance in your lives. You made a valuable choice to be here! You're going to have to work hard, but also find time to do the things you love to do.
To our future students, engage yourself! Be proactive with your learning, and be willing to take risks. We are here for you, but sometimes you need to know when to reach out. JCC offers many supports and resources for everyone.
I am passionate about personal growth and the efforts to explore myself to have a growth mindset with everything that I do.
Contact Wende Lescynski
All fields are required