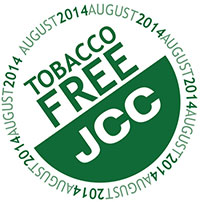 As part of its commitment to healthy lifestyles, respect, and well-being, Jamestown Community College became tobacco-free [1] on August 1, 2014.
JCC embraces the opportunity to make its environment [2] the most respectful and healthiest for all students, employees, and visitors and offers smoking cessation [3] information to those looking to quit [4].
After a thoughtful decision-making process among members of the JCC community and based on well-documented evidence that use of tobacco products poses significant health risks [5] and that there is no safe level of secondhand smoke, JCC made the decision, effective August 1, 2014, to prohibit smoking and the use of chewing tobacco and other tobacco products on all campus-owned grounds, including parking lots and residence halls.
JCC joins a movement across the nation for college and university campuses [6] to move toward being tobacco-free, which is in line with requests from the New York state commissioner of health and the State University of New York chancellor [7] to promote all SUNY schools as tobacco-free.