Tobacco-Free JCC
Tobacco free campus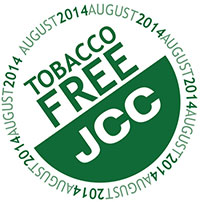 As part of our commitment to healthy lifestyles, respect, and well-being, Jamestown Community College became tobacco-free on August 1, 2014.
After a thoughtful decision-making process among members of the JCC community and based on well-documented evidence that the use of tobacco products and secondhand smoke pose significant health risks, JCC prohibits smoking and the use of tobacco products on all campus-owned grounds, including parking lots and residence halls.
We're pleased to join the movement across the nation for college and university campuses to move toward being tobacco-free, as supported by the New York state commissioner of health and State University of New York chancellor.
Printer-friendly version